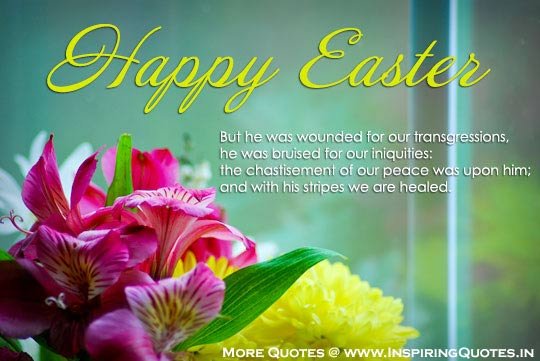 May Lord bless you on this auspicious day of Easter, and May it be a new beginning of greater prosperity, success and happiness.
Wish you a Happy Easter 2020
********
Easter is a promise
God renews to us in each spring.
May the promise of Easter
fill your heart with peace and joy!
Happy Easter 2020!
********
The Lord came to earth
with a life to give,
so each one of us
may continue to live.
Happy Easter 2020!
********
Let every man and woman count himself immortal.
Let him catch the revelation of Jesus in his resurrection.
Let him say not merely, "Christ is risen," but "I shall rise." – Phillips Brooks
********
Easter is here. That's why I'm here. Greeting you with much cheer. Have a great Easter!
********
Best wishes to you this Easter.
May your life be blessed with joy and prosperity.
Happy Easter!
Easter is not just about God's resurrection…
It's also about elimination of slavery…
A unification of conscience and faith.
Have a blessed Easter 2020!
**********
My wishes for your this Easter.
Good health, Good fortune, And Fulfilling life.