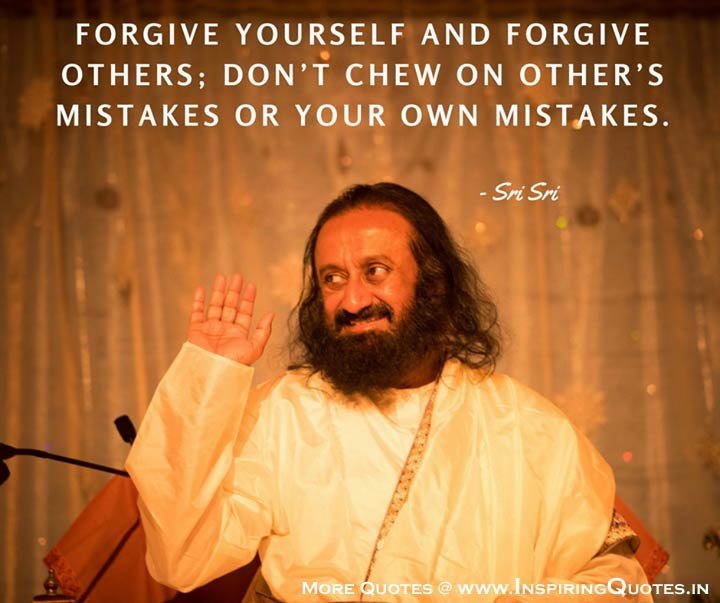 If someone has done something wrong, don't hold on to it. If a mistake has happened through you, like you forgive others their mistakes, you should also forgive yourself. Forgive yourself and forgive others; don't chew on other's mistakes or your own mistakes.
When you chew on the mistakes of others, you get angry. When you chew on your own mistake, you will feel guilty and you will drown in your own depression. Both are no good. Spirituality takes you away from all this.
As it is said, to err is human. You make mistakes, but don't sit and chew on your own mistake or someone else's mistake. If someone has made a mistake you should forgive and forget. If you have made a mistake, you should ask for forgiveness and move on. Don't get stuck; feel free!
If you are upset with yourself, you can get angry with others very easily. And if you're angry with others, you will get upset with yourself. Both these positions are not favorable.